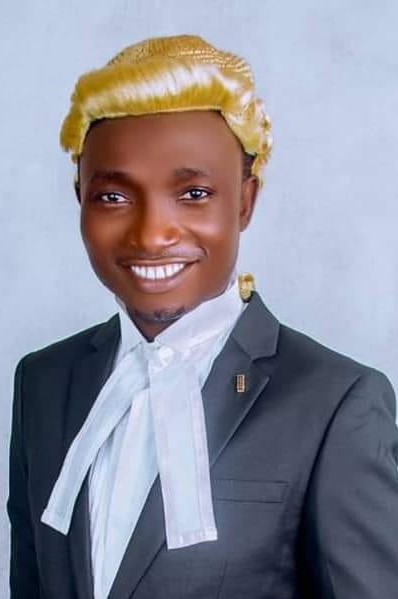 Abdulkadir Y. Nafanwona (Director of Investigation and Public Petition, Kwara North)
Director of Investigation and Public Petition (Kwara North)
Brief info
Barr. Abdulkadir Yusuf Nafanwona was born into the family of Alhaji Yusuf Mohammed in the early 1980s as the 3rd of six children. He is married and blessed with two lovely kids: a boy and a girl.
Abdulkadir Yusuf, Esq. had his primary and secondary educations in LGEA Central Primary School and Patigi Secondary School (PSS) between the years 1989 to 1995 and 1995 to 2001 respectively.  He then proceeded to Niger State College of Education, Minna in 2003 and obtained Nigeria Certificate in Education (NCE) in History/Economics in the year 2006. He thereafter zoomed to Ahmadu Bello University, Zaria in the year 2009 and bagged B.A.(Ed) History in 2012. 
As one who has always dreamed of becoming a Minister in the Temple of Justice, Abdulkadir Yusuf went back to the University to study Law in Adeleke University, Ede, Osun State in 2015 and obtained LL.B in 2019. As expected, he proceeded to Nigerian Law School, Bwari Campus where he obtained B.L in 2020. Abdulkadir Yusuf was consequently called to the largest Bar in Africa as a Barrister and Solicitor of the Supreme Court of Nigeria in 2020. 
Abdulkadir Yusuf, Esq. started his employment career with Kwara State Universal Basic Education Board (SUBEB) in May 2008 at Ansarul-Islam College, Ikotun, Oyun LGA and later Islamiyya College, Patigi. He is also a Part-Time Lecturer at Etsu Ibrahim Chatta International College of Health Science and Technology, Patigi and a practicing lawyer. 
Abdulkadir Yusuf, Esq. has been a strong advocate of good governance built upon the principles of accountability and transparency through the following platforms of Community Based Organization (CBOs) and Civil Society Organization (CSO): Patigi Progressive Minded Youths (PPMY) as Director of Publicity and Public Petition; Patigi Emirate Development Union (PEDU) as the Director of Publicity; Patigi Municipal Forum (PMF) as the Secretary; Elite Network for Sustainable Development (ENetSuD) as the Director of Investigation and Public Petition (Kwara North) 
His hobbies include advocacy, reading and writing.