COVID-19: ENetSuD SENSITIZES KWARANS, LAUDS KWSG'S PRO-ACTIVENESS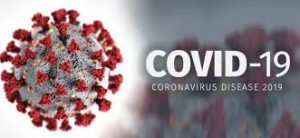 Elites Network for Sustainable Development (ENetSuD), a Kwara-based Civil Society Organization known for its #FollowKwaraMoney activities, has sensitized the citizens of Kwara state and Nigeria at large on the pandemic Coronavirus disease 2019 (COVID-19). The Enlightenment was done by two Public Health Physicians who are members of ENetSuD. Dr. Tijjani Abdulrasheed featured on ENetSuD's weekly Sunday program on Sobi FM (Imojuto Owo Ara Ilu) where he enlightened the station's large audience in Yoruba language on how the spread of COVID-19 can be prevented. Similarly, Dr. Dele Hanafi did a video broadcast in the English language that was shared in various social media platforms. Both Medical experts advised Nigerians on frequent handwashing with soap and water; respiratory etiquettes and hygienes, social distancing, wearing of the mask by sick persons, avoidance of handshake during this pandemic period, and minimization of a large gathering.
ENetSuD also lauded the pro-active measures that have been taken by Governor Abdulrahman Abdulrazaq-led Kwara State Government to prevent any record or the spread of the disease in the state even though there is no yet suspected or confirmed case in Kwara state. Among the commendable steps taken by the State Government are the immediate closure of all public and private nurseries, primary, secondary and state-owned Tertiary institutions; ordering of civil servants (aside from Ministry of health and essential workers) to work from home; and discouragement of all gatherings of more than 25 people.
Finally, ENetSuD is pleased to note that the government has made provision for an Isolation Center in Sobi Specialist Hospital, Ilorin. The centre, which has been fairly equipped with basic items needed for isolation of any suspected COVID-19 case pending the availability of test results from accredited laboratories outside Kwara state, can be improved on as soon as possible.
END