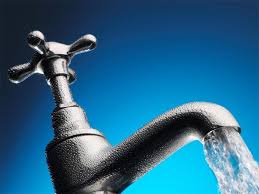 ENetSuD'S REPORT ON WATER SUPPLY AND THE TIMELY RESPONSE OF KWSG
Our attention has been drawn to the official press statement and the accompanying videos released by the Office of Chief Press Secretary (CPS) to the Executive Governor of Kwara state, which was published on the Kwara state government (KWSG)'s official website, Twitter handle and Facebook page on 22nd November, 2019. The release was a direct reaction to our previously published report on the situation of water at Taiwo Isale and some other parts of Ilorin.
As a Civil Society Organization that passionately and relentlessly promotes good governance in Kwara state solely in the public interest without any sinister intention, we acknowledge and commend the KWSG for considering our report worthy of attention, which led to its independent field assessment jointly done by the CPS and Ag. General Manager of Kwara State Water Corporation (in conjunction with their staff). We consider the quick intervention of the KWSG on water supply to the concerned areas after our video report as a signal that the present leadership of the state is ready to work on alert.
Even though the choice of words used by the CPS was carefully made and progressive, it is pertinent to make the following clarifications in order to address the unacceptable impression (created by his statement) that our previous report was faulty:
1) At Ile Owon laarogo (https://www.youtube.com/watch?v=rmkMx8VUEgo) and Ile Magaji Okaka (https://www.youtube.com/watch?v=lSIk4z0jA7w&feature=youtu.be) which we earlier reported in Taiwo Isale Ilorin, water supplied has been regular since yesterday (21st November, 2019) till the time (11:30 am) of writing this statement (22nd November, 2019). This was not the situation before our previous report on 16th November, 2019 concerning these areas (https://www.youtube.com/watch?v=od5aWxr044I).
2) At Okaka 1 in Taiwo Isale, water supply to the area started just 4 days ago (19th November, 2019), which was after our report. Residents also confirmed that they have not witnessed water supply in the last 4 months (https://www.youtube.com/watch?v=LZ_LPCy5Y2o&feature=youtu.be).
3) At Niger, water supply to some points (https://www.youtube.com/watch?v=jXEqJtlumck&feature=youtu.be) started on 19th November, 2019 (4 days ago), while some places started getting water within the last 1 week (https://www.youtube.com/watch?v=7lTbZP8wMes). Revelations from residents accommodating the water points showed that the supply of water to them started after our previous report, even though we did not previously report Niger road among the areas with water problem.
4) At Mejindadi street in Taiwo linking Oja-Iya to Ita-Amodu, residents still insist that they have not witnessed tap water supply in the last 10 years. They showed ENetSuD the condemned and cancelled water pipe to their area, and added that they have not been benefiting from water supply (https://www.youtube.com/watch?v=wtiZWHxWfWQ&feature=youtu.be). Another resident also noted that their water pipes have blocked and they have not fetched tap water for over 6 months. The blocked water pipe without tap on top of it was also shown to ENetSuD (https://www.youtube.com/watch?v=G4z32hxl5AI&feature=youtu.be). All these observations were made today, 22nd November, 2019 during our follow-up assessment visit to some selected areas in Ilorin.
5) Even the videos published by the CPS clearly showed that water supply started in most of those areas after our previous report on 16th November, 2019.
6) Some areas reported by the CPS like Sakama, Niger and Emir's road were not published by ENetSuD as having water supply problem, so, using them as justification to refute our claim is needless.
We are not unaware of the fact that the problem of water supply to many areas in Kwara state cannot be attributed to the current administration of Alh. Abdulrahman Abdulrazaq, as the N6.5 billion water reticulation project we are assessing its impact was executed by previous successive governments in the state. However, government is a continuum and the credit of regular water supply (if achieved soon in the state) will be to the current administration even with little or equal effort compared to the past administration. Aside the little value-for-money recorded with the efforts of previous successive governments, the impacts of the 100-day deadline given by Governor Abdulrahman Abdulrazaq to make water available across Kwara state and some financial commitments made by his administration also need to be closely monitored (which is the focus of our current citizens' engagement on water availability across the state).
ENetSuD, as an advocate for good governance, will always disrupt grave administrative slumber in the pursuit and realization of good administrative policies and actions whenever the occasion arises. We therefore appeal to the KWSG to see our activities as catalysts to the mission and vision of any people-centered administration. Once again, we are happy that the KWSG started pumping water to the concerned areas and some parts of Ilorin metropolis after seeing the plights expressed by citizens in our footage. It only shows that the government is responsive and faithful. We also assure the KWSG that all other areas within Kwara state facing water problem will be brought to its attention (in the public interest) for necessary actions.
Signed
ALAGBONSI Abdullateef, Ph.D.
Coordinator
---