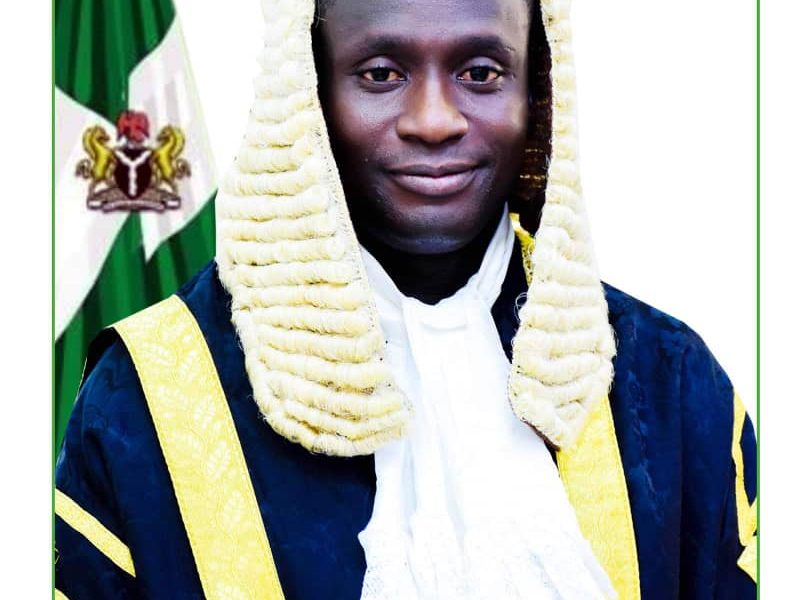 FOI BILL TO BE AMENDED SOON, WE STAND BY YOU—KWHA ASSURES ENetSuD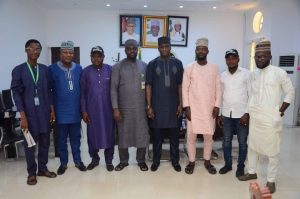 The Speaker of Kwara State House of Assembly (KWHA), Rt. Hon. Salihu Yakubu Danladi, and Hon. Abdullahi Danbaba representing Kaiama/Kemanji/Wajibe constituency (Chairman of KWHA Committee on Agriculture and Water Resources and member of KWHA Committee on Information, Youth, Sport, Culture and Tourism) have assured Elites Network for Sustainable Development (ENetSuD) that the long-awaited amendment of the Kwara State Freedom of Information (FOI) Bill 2019 will be done soon, probably after the 2020 budget being expected from Governor Abdulrahman Abdulrazaq is passed. This assurance was made to ENetSuD in a bilateral meeting with the Speaker aimed at inquiring why KWHA has not done the minor amendment proposed by the Governor and discussing way forward in the public interest.
The delegation of ENetSuD, which included Mr. Lanre Osho (Assistant Secretary), Comrade Azeez Jaji (Director of Investigation and Public Petition, Kwara Central), Mr. Saeed Tijani (Chairman, Volunteers Publicity Committee), and Engr. Abdulkareem Kamil (member, Technical and Evaluation Committee), was led by Mr. Sideeq Bola Mustapha (Deputy Coordinator, Special Duties). After a brief introduction of the delegates and highlight of the purpose of the meeting, the Speaker was asked to justify the 9th KWHA inaction on FOI Bill after 105 days it was received from the Governor for minor amendment before he could assent to it. ENetSuD reiterated the fact that Kwarans cannot monitor Kwara money spendings by Kwara State government without FOI Law in the state.
Responding to ENetSuD, the Speaker commended ENetSuD for its #FollowKwaraMoney activities which preceded the current administration, admitting that the activities have made substantial contribution to Transparency, Accountability and Good Governance in Kwara State, which the 9th KWHA under his watch is highly committed to and will not compromise. He strongly agreed that FOI bill, when signed into Law, will empower citizens to participate in monitoring of how public funds are spent, which will promote good governance in the state. He explained that the bill has not been abandoned as alleged by ENetSuD, emphasizing that the Committee on Information, Youth, Sport, Culture and Tourism is competently carrying out the necessary amendment as directed. He assured that passage of FOI Bill into Law in Kwara State is sacrosanct for them, and that FOI has come to stay in Kwara state, a position that was vehemently supported by Hon. Danbaba.
Both lawmakers urged ENetSuD to be more patient till after passage of the proposed 2020 budget being expected from Governor Abdulrahman Abdulrazaq, as the Assembly wishes to currently focus on the budget and sustain the January-December budget cycle that Kwara State has been known for. Both legislators called for a strong synergy and support from ENetSuD towards realization of a greater and prosperous Kwara State. Hon. Mogaji Olawoyin (KWHA Leader) joined towards the end of the meeting.
---