PATIGI-KPADA ROAD: FASHOLA GAVE ACCOUNT TO ENetSuD
The Honorable Minister of Federal Ministry of Power, Works and Housing., Mr. Raji Fashola, has responded to the Freedom of Information (FOI) request submitted by ENetSuD on 9th April, 2019.
In the response of the Minster referenced FMPWH/DPP/453/T/30, dated 23rd May 2019 and received by ENetSuD on 28th May 2019, Fashola explained that the Construction of 43.5 km Patigi-Kpada road road in Kwara North Senatorial District is an Aso Rock Villa 2017 and 2018 Capital Project that will cost N4,347,414,571.
Explaining further in his letter, Mr. Fashola disclosed that "the project was awarded on 17th March 2017 to Ky-Fy Global Nigeria Limited who received N247,802,631 in 2017, while N580,878,771 was also budgeted for the ongoing road project in 2018". However, the exact amount paid to the contractor from the 2018 appropriation was not disclosed, as the procurement process and 2018 budget execution is still in progress. Mr. Fashola added that the Percentage Physical progress of the project is 6.36%.
ENetSuD noted that the project is suffering from inadequate funding, as the amount released so far within 2 years is still very low compared to the contract sum, making the project percentage completion to stand at 6.36%. For instance, N247,802,631 was released to the Ministry out of N1,104,000,000 in 2017, which is equivalent to 22.5% of the amount budgeted in 2017. The percentage of the budgeted amount released in 2018 is yet to be disclosed.
While ENetSuD is aware that work is ongoing on the site, we will continue to monitor further release of fund for the project until it is completed, so that the project will benefit Kwarans as planned.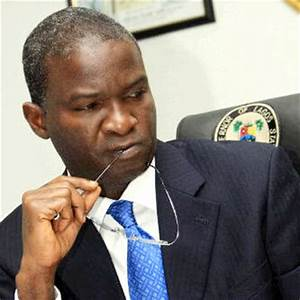 ---