PRESS RELEASE | DEATH OF HON. JUSTICE MUHAMMED MUSTAPHA AKANBI (CFR)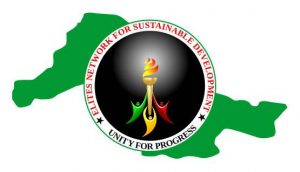 Civil Society group Elites Network For Sustainable Development (ENetSud) has described the passing of Honorable Justice Muhammed Mustapha Akanbi as, not just a lost of a personality., but also a loss of charismatic current, altruistic inspiration and the departure of a reverence in a reference. The group, in a press statement signed by its coordinator Dr. Abdulateef Alagbonsi, further described late Justice Akanbi as a man who was able to strike a perfect blend of religion, education and intellectual characteristics of a virtuoso.
ENetSud said the death of Justice Akanbi is an irreparable loss to Kwara, especially when a new generation of Kwarans are looking up to leaders who have proven their mettle in administrative competence.
Dr. Alagbonsi lamented the loss of the legal Icon, saying this is a period ENetSuD needs his influence and guidance most.  He said death calls for a sober reflection for all current and future leaders in Nigeria, particularly Kwara.
ENetSud urges the leadership of Kwara (including traditional leaders) to borrow a leaf from the life and time of Justice Akanbi, who never got intoxicated with position and affluence.
The Civil Society Organisation also urge stakeholders in the state to support all his humanitarian foundations in the area of education and leadership training.
The Elites Network For Sustainable Development however is of the belief and conviction that Justice Akanbi's legacy (if sustained) would never produce crop of Kwarans who will bring shame and ignominy to the State of Harmony in the eyes of the whole nation.
Finally, ENetSud urges other Kwarans, who are leaders of thought and opinion, to keep up with their task of ensuring an open Kwara of equal opportunities.
Signed
Dr. Abdullateef I. ALAGBONSI, ACPA, Ph.D.
Coordinator